Come and Network with like-minded people for all your business growth and support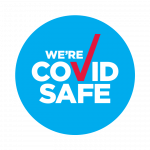 IBNInc Meetings
2022 Meeting Dates: 
Feb 17, Mar 17, April 21, May 19, June 16, July 21, Aug 18, Sep 15, Oct 20 ,Nov 17, Dec 8 (Christmas Lunch)
Members Business Directory
---
Camellia Lane
Our aim is to provide tailored gifts for individuals or businesses.
Create Action Now
Mindset business coaching, consulting and training for business owners, managers and public speakers. Working with individuals and teams to empower them to achieve more than they ever thought possible. Specialising in business and team efficiency through mindset as well as culture, strategy and planning. Private and public training courses designed to improve your team, customer service, sales and results including speciality NLP Certifications. One on one coaching either face to face or via Zoom available. If you or your team are getting in your own way of your results then get in contact today.
ENJO Ltd
Not just a pretty fibre, ENJO's chemical-free fibre cleaning system will change your weekly cleaning and shopping routine for the better. It saves what's precious to you – time and money – and what's precious to our future – health, water and the environment. Learn how to clean your home faster than before, without chemicals, from Your local ENJOpreneur, Margaret King, who will show you how you can save money and make your home a cleaner, healthier place in half the time. The best way discover more about the ENJO difference is by hosting a Demo, with free products. You can find out more info about ENJO, running your own social selling business and hosting an ENJO Demo online.
FAQ Business Training
FAQ Business Training empowers and educates small business owners to enable them to do it yourself (DIY), or outsource with confidence.We provide face to face training in the Western Sydney area, and online training to the world. We exist to help small business owners answer all their frequently asked questions (FAQ) in a practical way, so training is delivered in manageable sized chunks, and is authenticated and validated so you can rely upon the information contained within our courses.Like FAQ Business Training on Facebook to keep up with the latest offers, tips and tricks for small business owners.
Help You Finance
Considering Home Loan, Car Loan & Refinancing current loan?Our team is here to help you achieve your purchase goal connecting you to the most suitable loan product available.We are connected to more than 30 lenders, allowing us to better assist you to find loan products that suit your needs and objectives.As your Finance Broker, we have your best interests in mind (by law: Best Interests Duty) and unlike Banks. which are only able to offer their own limited products.Contact us for a chat to see how we can assist you.
Ian J. Arthur & Sons , Funeral Directors
We are a 100% Australian owned Family Funeral Home, dedicated to helping people with care, compassion and respect. We cater to all faiths and cultures and answer only to our families , not to shareholders. We pride ourselves on Personal Service 24/7 and will be at your side all the way.
Inspired Spaces
Inspired Spaces is a Sydney based interior design business located in the north-west region and run by Robyn Hawke; a fully qualified interior designer who has also taught Design in the NSW Department of EducationServices include interior design, decoration, colour consultion, property styling, concept only designs. Inspired Spaces services both commercial and residential markets
Julie Warner Travel Plans
Julie Warner Travel Plans offers stress free travel planning services and do all the shopping around and research to find your ideal holidays. We save hours of your valuable time and hundreds (more often thousands) of dollars on every trip. With our personal experience of having travelled to over 80 countries, we are the travel planning experts. If you would like to achieve stress free, affordable holidays with one phone call every time you travel then Contact Us now
KAN Clean
KAN Clean is family operated cleaning business servicing the Hills, Hawksbury and wider Sydney areas for all commercial, strata and domestic cleaning services.
Meam Web Design + services
Specialize in Start-up micro/small businesses, to create a web presence.Help with all aspects, no geek speak.Initial consultation, 1st hour free. Reasonable rates.
More Than Curtains
mobile window covering supplier, selling everything from blinds, shutters and curtains, to cushions, bedheads and bedspreads...all custom made
Paris Jade Soul to Soul
Paris is a spiritual based holistic healer and teacher. With over 15 years of experience and multiple diplomas and certifications in the industry.Being of service, connecting to others from soul to soul, holding a non-judgmental space for people to feel safe, heard, seen and loved is at the heart of everything Paris does.Offering holistic energy healings, sound healings, certification courses in Reiki and Seichim healing, various spiritual based workshops, sound baths, community gatherings, retreats and more.Residing in the Hills District of NSW, Paris works with groups, one-on-one and via zoom.
Rosanna Haynes - Remedial Massage
Rosanna has been in private practice for 12 years and specialises in Remedial and Pregnancy massage. Her treatments involve gentle but effective release of restricted muscle and soft tissue, thus enabling the body to regain it's natural movement without the restricting pain.Rosanna has expanded her treatments to include Holistic Facials. This combination of a massage and facial, facilitates a deep relaxing state that brings the mind and body back into balance.
Sandra Zalud -Liberty Network Services
Assistance with finance by finding the most suitable lender for your needs and objectives. Having over 25 years experience know how to deal with Banks/lenders and manage the whole process from start to finish and beyond.First home buyers, refinances, investment properties, Self-managed Super credit lending both residential and commercial, Commercial property purchases, Car loans for private or business (inc private purchases) personal loans and business loans.
Sarees in Style
Sarees for weddings, Bridal, Party and casual wear.
Sydney Taxation Services (NSW) Pty LTd
Accountants, tax agents and bookkeepers providing services tailored to your needs. We help you to set up your business, help with your bookeeping or teach you to do it yourself. Prepare and lodge your Taxation returns and your Business Activity Statements. Provide regular reports, so you know how your business is performing. So if you have a business or even a Self managed superannuation fund or if you are an individual I am able to help you.
The Burrow Cherrybrook
The Burrow is a café in Cherrybrook, in the Appletree shopping Centre about 800mtrs past the main Cherrybrook shopping centre on Shepherds Drive. Our coffee is brewed by The Little Marionette, a boutique coffee brewer based in Sydney. We are open 7 days per week serving Breakfast and Lunch and Friday and Saturday nights for Dinner and Drinks. We are fully licensed. We pride ourselves in serving fresh ingredients sourced from local markets with an ever evolving menu.The ultimate vision for The Burrow is to be that 'Third Space', the first being home, second being work and the Third Space being that somewhere in between that you can escape the hustle and bustle of everyday life.
The Small Business Wizard
Small Business can be a difficult and lonely (but rewarding) path to follow if you do everything yourself. Having a sounding board; coach or mentor to help with growing your business and then to hold you accountable to achieving your goals and plans will get you where you want to go quicker than on your own.Robert has both corporate and small business experience and has worked with numerous business owners to diagnose what they want to do, and then guide them along the way.Contact us to see if there is something we can assist you with, whether processes/systems, marketing, or even just talking through your brilliant idea for you business.Contact Robert on 0419 011 638 or robert@professionalbusinessimprovements.com
treehouseartaustralia
Treehouseartaustralia offers a range of sustainable original fine artworks for your space. Artist, Liz Busenshut, is known for her use of vibrant colours, highly textured brushstrokes and expressive images, evoking a sense of life, energy and well-being. She uses a variety of techniques and subject matter, from nature and wildlife to abstracts, using a variety of mediums and including recycled plastic, capturing it from landfill and oceans. Prints are offered on quality archival paper to your size requirements, with framing if desired. Commissions and collaborations are welcome. She offers a zoom meeting to discuss possible artworks in the client's home/office situation if needed. See also on FB & IG. Contact Liz by email or SMS (in first instance).
Western Sydney Business Centre
Western Sydney Business Centre is the NSW Government Department of Industry appointed provider of the Business Connect program. Business Connect funds all NSW small business owners to get 4 hours of business advice at no cost. You're entitled to use this NSW Government funded service so please do so! We see business owners from any industry about almost any subject! We also offer training workshops across the region in a variety of topics.If you're located from Auburn to Blue Mountains, The Hills to Campbelltown you can see us about your business.
Your Business Helper
With a passion for helping every business owner succeed, I have started offering ad-hoc, on-site assistance to many local businesses – think of me as Your Business Helper.DescriptionFree initial consultation, Affordable hourly rates. Do you need help: • Searching the Internet? • Creating an email, attaching a photo or document? • Managing your email accounts? • Using Microsoft Office products? • Setting up and using Social Media –Facebook, Twitter, YouTube? • Creating an E-newsletter? • Updating and maintaining your WordPress website? • Making use of Skype? • Managing your gadgets – digital camera, smart phone, ipod/mp3 player, scanners, printers etc? • Configuring and sharing family computers?
Powered by Business Directory for Wordpress
---
IBNInc News
Independent Business Network Inc.

– Your business growth and support system!
FREE e-book  

Subscribe Now to get your copy!
Doing Business in the Digital Age for the Micro Business Owner

           
This is the first e-book that has been published by IBNInc and is an exciting extension to our monthly group meetings, which allows us to share the experience, knowledge and expertise of our members who are all micro to small business owners in the Hills District of Sydney. 
This book is filled with very honest accounts of all the highs and lows of this roller coaster ride that is – being a business owner in the digital age!