Come and Network with like-minded people for all your business growth and support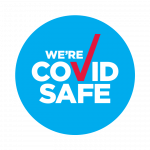 IBNInc Meetings
2022 Meeting Dates: 
Feb 17, Mar 17, April 21, May 19, June 16, July 21, Aug 18, Sep 15, Oct 20 ,Nov 17, Dec 8 (Christmas Lunch)
Membership
$150 Annual Membership (Pro Rata rate if you join throughout the year)
Membership includes 11 daytime meetings and all evening workshops when scheduled.
N.B. Due to current Coronavirus (COVID-19) health alerts, our meeting arrangements for 2022 will be advised month to month. At this stage, we are hoping our events will be in-person.
We want to continue to provide business support and growth opportunities through our educational workshops in 2022. We will continue with our group events while taking guidance from the Government and Health organisations as the situation changes.
We are meeting in person at this stage and will monitor all Covid-19 guidelines and update you if anything changes.
Stay safe and look after each other. 🙂
Meetings
Non-Members
Casual Meeting Fee: $20
Workshops: $45
Online Events – $15
2022 Meeting Dates: 
July 21, Aug 18, Sep 15, Oct 20 ,Nov 17, Dec 8 (Christmas Lunch)
IBNInc Monthly Meetings 
Thursday 21 July – 9:30 – 12:00 
Mindset & Practical Approach to Work/Life Balance
What is this mythical beast called 'work/life balance' and how does one capture it to reach utopia?
We will explore:
• various mindset and practical approaches for work/life balance
• the connection between inner-contentment and joy to productivity and efficiency
• personal beliefs which support or hinder our quest for this state of being
Presented by Artemiss Keyhani – Clarity Coach – www.ArtemissK.com
Our Meetings in 2022
When: 3rd Thursday of every month (this varies occasionally and for the December meeting).
IBNInc Group Benefits
What are the Benefits of Becoming a Member? IBNInc members have the opportunity to network, promote their business and participate in regular forums for open discussion on business related topics, issues and ideas. Membership benefits include;
attending 11 monthly low cost networking meetings with morning tea
opportunity to introduce your business at every meeting with your "elevator pitch"
a free business listing on IBNInc website directory
access to "Free" advertising opportunities for your events and seminars on the IBNInc website
"Free" posting of articles in your area of expertise on the IBNInc Business Blog
access to a member's forum for communicating with other members and getting additional business help online
allocated speaking spaces at monthly meetings to deliver a presentation on your business
structured meetings with members encouraged to suggest agenda items
open, relaxed environment to discuss any business issues you may have
having fun whilst networking and growing your business
For More Information – Contact Us 
Julie Warner
M: 0414 210 979
About Us
Who is Independent Business Network Incorporated (IBNInc)? Independent Business Network Incorporated (IBNInc) is a Not For Profit Association with low cost membership fees for those in Micro business which operates in the Hills Community of Sydney, NSW, Australia. Our primary purpose is to:
provide support and education to business owners along with regular forums for open discussion on business related topics, issues and ideas.
facilitate the creation of strategic alliances and partnerships whilst providing opportunities for members to share experiences and knowledge to reach their personal and business goals.
IBNInc commenced operations in October, 2008 by co-founders Julie Warner, Kay Murphy & Mary Louise Marshall.
IBNInc News
Independent Business Network Inc.

– Your business growth and support system!
FREE e-book  

Subscribe Now to get your copy!
Doing Business in the Digital Age for the Micro Business Owner

           
This is the first e-book that has been published by IBNInc and is an exciting extension to our monthly group meetings, which allows us to share the experience, knowledge and expertise of our members who are all micro to small business owners in the Hills District of Sydney. 
This book is filled with very honest accounts of all the highs and lows of this roller coaster ride that is – being a business owner in the digital age!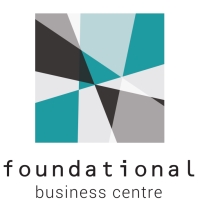 IBNInc is proud to be an Alliance Partner with the Foundational Business Centre.
Collaboration is a key part of the  Foundational Business Centres' mission and business strategy. We hope that through their Partner Program we develop new and valuable services and solutions for Micro and Small Businesses.