Event Overview

Why we need a website?, SEO Tips, Creating quality content that ranks – Do's and Don'ts (2-hour workshop)
Workshop presented by Rosemary Anner from Parramatta Web Design – https://parramattawebdesign.com.au/ @Parramatta Web Design
Network with like-minded micro to small business owners in the Hills District of Sydney for personal and business growth.
Cost: 2019 Financial Members – Free, and Casual Attendance – $45 for the meeting
RSVP by 18/06/2019 to: julie@independentbusinessnetworkinc.com.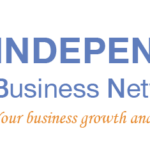 About IBNInc
Julie Warner
To register for this event please visit the following URL: http:// →
When & Where
From: 19-06-20 09:30 AM
To: 19-06-20 12:00 PM
Location: Hills Shire Council


3 Columbia Court, Baulkham Hills, New South Wales, 2153, Castle Hill.